Hello my beautiful friends! My school has a senior retreat this weekend, and while this may not be out-of-a-tent camping, we are in the straight wilderness and I need to pack as though I'm going camping… Just without the tent and fire starter. Since it's been unseasonably warm (*trying not to think about global warming while I enjoy the sun*) I thought some of you guys may be thinking of taking your adventures back outside, and come out of hibernation. Regardless, we will be in the great Rocky Mountains and I'm going to need to be prepared for cold Colorado weather & impromptu adventures. I was looking through my older pictures and came across some pictures from our school retreat last year. So here's a little throwback, and then just scroll down for the packing list!
P.S. To read about the junior retreat last year, just click on this first picture!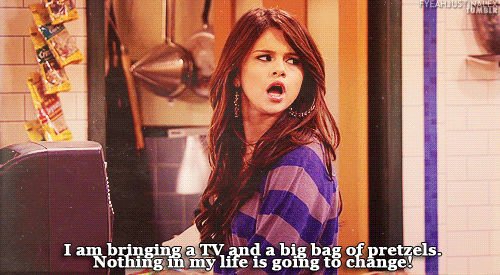 And leaving you with that Wizards of Waverly Place throwback, let's start packing:
To all my friends who are going camping (or possibly going on this retreat, HAAAAAYY GURL), I hope this helped a little bit. I don't like to pack too much, so this list is pretty simple. I'll mostly be wearing sweatshirts and leggings or sweats, but I tried to make it more interesting and for a longer time in case any of you are thinking about camping as the weather is warming up. Have a great weekend and wish me luck on the retreat!